Back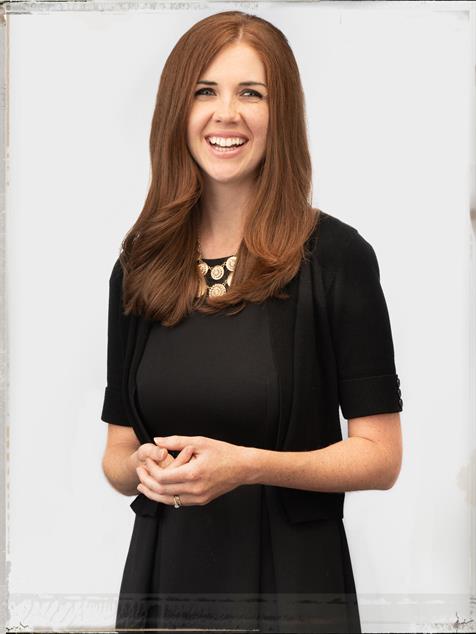 Bio
In addition to innate smarts, Jennifer Steeve works tirelessly to advocate for her client's position and minimize costs while doing so. She is known for being careful in preparation and fearless in execution.
But Jen is perhaps best characterized by her enduring love of the law. She first argued in a courtroom at the age of 14 in front of a state court judge and never looked back. Jen joined a law firm at the age of 21 and began apprenticing for an appellate attorney. In law school, she won multiple victories for pro bono clients in the Ninth Circuit Court of Appeals as a certified law student and argued and won a moot court appeal in front of U.S. Supreme Court Justice Sonia Sotomayor. Jen also took an externship on the California Court of Appeal and clerked for Judge Harry T. Edwards on the D.C. Circuit Court of Appeals. Before joining Riley Safer Holmes & Cancila, Jen worked as the youngest associate on the appellate team at an Am Law 100 firm. She stopped counting the number of appeals she'd worked on when it reached 100.
As an atypical appellate attorney, Jen also enjoys a broad spectrum of trial work. Client-centered and resolution-driven, Jen offers fast, effective, and permanent solutions in complex commercial litigation, class actions, regulatory matters, and appeals for diverse clients ranging from secured lenders to aviation companies.
Jen spends her non-lawyering hours pouring into the next generation. In addition to raising her young son, she mentors students at her law school, her undergrad Great Books program, and even her riding stable.
Clerkships
Hon. Harry T. Edwards, U.S. Court of Appeals for the D.C. Circuit (2016-2017)
Education
University of California-Irvine, J.D., 2015, summa cum laude
Moot Court (Best Oralist) 2013-2014
Notes Editor, UC Irvine Law Review
Biola University, B.A., 2009, summa cum laude
Bar Admissions
California
U.S. Court of Appeals for the Ninth Circuit
U.S. District Court for the Central District of California
U.S. District Court for the Southern District of California
U.S. District Court for the Eastern District of Missouri
Professional Memberships
Orange County Bar Association
"Social Inflation, Punitive Damages, and U.S. Litigation Trends: Where are claims and verdicts headed?," (co-panelist) Lloyd's Market Association (September 22, 2020)
"Autonomous Vehicles: Current Legal Landscape and Challenges on the Horizon," (co-author) RSHC Insight (August 14, 2020)
"Connected Vehicles Bring Promise of Mobility — and Jobs — to Two Million People With Disabilities," (co-author) RSHC Insight (August 14, 2020)
"Public Comments Close on Proposed FAA Rule Governing Remote ID of Unmanned Aerial System," (co-author) RSHC Insight (August 14, 2020)
"The Public and Private Sectors Are Ready to Unleash Unmanned Maritime Vehicles," (co-author) RSHC Insight (August 14, 2020)
"Social Inflation, Punitive Damages, and U.S. Litigation Trends: Where are claims and verdicts headed?," (co-panelist) Lloyd's Market Association (June 8, 2020)
"Cooperative Success in Changing the Autonomous Vehicle Legal Landscape," Bryan Cave Leighton Paisner Client Alert (May 15, 2018)
"Legal Considerations for Ridesharing Companies in the Autonomous Vehicle Industry," Bryan Cave Leighton Paisner Client Alert (February 8, 2018)
"Insurance Claims and Autonomous Vehicles," Bryan Cave Leighton Paisner Client Alert (October 19, 2017)