Alert: Date Change
The Autonomous Vehicles Symposium is changing dates! To accommodate travel restrictions due to concerns about the COVID-19 Delta variant, we are resetting the date of the Symposium to April 22, 2022. For more information, please contact autonomousvehicles@rshc-law.com. We will post more details soon!
Who It's For
Industry leaders in ground, aerial, and maritime autonomous vehicle development.
What To Expect
Riley Safer Holmes & Cancila LLP is excited to host our inaugural Autonomous Vehicles Spring Symposium, "Future Technologies; Present Challenges," on April 22, 2022. This three-hour conference offers valuable information for industry leaders in ground, aerial, and maritime autonomous vehicle development and all associated industries. The symposium will feature influential keynote speakers and informative cross-disciplinary panels, enabling participants to wrestle through some of the most challenging issues facing autonomous vehicle industries.
Enjoy engaging conversations with our keynote and panel speakers who have forged the path for the present and future use of autonomous vehicles. Listen to a Silicon Valley inventor discuss the next autonomous sensor that can connect smart and non-smart cars and bridge the gap between ground and aerial autonomous vehicles. Hear the latest tech and science from our resident roboticist. Discuss the convergence of the physical and digital worlds with the author of the Spatial Web. Tackle the topic of risk with a UAS underwriter and former Department of Defense drone counter-warfare expert. Re-make your understanding of VC financing for autonomous industries and face the great regulatory hurdles of our time.

This year's attendees build wide-ranging products from autonomous agriculture machines to self-driving semi-trucks and unmanned warships. Take time to connect with fellow companies and individuals at the forefront of the AV industry. Walk away with a new vision and tools to bring AI-powered technologies to the world. Join RSHC's Autonomous Vehicles Team as we help you build tomorrow's technologies today.
Keynote Speakers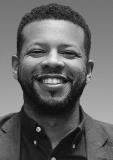 Travis Mason | Operating Partner, 776. Executive with 12 years of technical experience designing effective regulatory and public policy strategies for the adoption of emerging technologies in Europe, North America, APAC and LATAM. Travis previously served in public policy and engineering positions with Airbus, Google, and Google X for technologies including autonomous air taxis, delivery drones, self-driving cars, and more.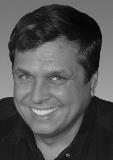 Andrew Filo | Andrew Filo is an Inventor and Design Consultant for 4Special Projects (Cupertino, California) and specializes in systems architecture and 3D design. Holds patents in entertainment, healthcare, and aerospace technologies. Served as NASA consultant and Primary Investigator for the Femto Satellite project aboard the International Space Station and is currently working on the Star Sail Alpha project for interstellar exploration with earthbound application.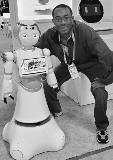 Addison Sears-Collins | Professional roboticist and founder of AutomaticAddison.com, the largest robotics education blog. His work focuses on teaching, researching, and developing robotic systems to solve real-world problems. Addison has founded several successful technology startups and has worked at 21212 LLC, SEACOM, Siemens, Goldman Sachs, Swiss Re, several major universities, and the U.S. House of Representatives.
Autonomous Transportation Transformation Panel
Addressing the sea change in mobility from maritime vessels to trucking and what that means for infrastructure, agriculture, and beyond.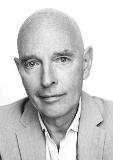 Dan Mapes | Co-founder of VERSES.io, Spatial Intelligence Systems, and Founder/CEO of Cyberlab 9. Mapes co-authored the best-selling The Spatial Web: How Web 3.0 Will Connect Humans, Machines, and AI to Transform the World. Mapes has also been a technology advisor to the governments of China, Brazil, Chile, Philippines, Saudi Arabia and Australia, and a New Media consultant to Apple, Intel, Shanghai Media, and more.
Unmoored Risks in Unmanned Space Panel
Navigating cybersecurity, drone warfare, and other insurance risks.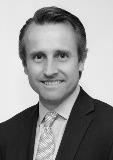 Chris Proudlove | SVP, Underwriting Executive, Product Development & UAS, Global Aerospace. Having spent 30 years in aviation insurance, international special risks, and unmanned and emerging technologies, Chris is widely respected as an industry expert on unmanned insurance, risk management, and safety. Founding Chairman of the Unmanned Aircraft System Insurance Association; member of NBAA Emerging Technology committee.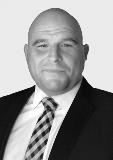 Mariano "Rocco" Wecer | Co-Founder and Executive Director, Troika – Advanced Warfare Solutions Group. Mariano, a former member of the U.S. Army's Asymmetric Warfare Group, has been an international strategic security expert supporting the Joint Force, International partners, and U.S. Special Operations Forces, as well as the private sector, for over 21 years. He specializes in multi-domain operations and drone / hybrid warfare.

Jilbert Hovagimyan | Group Chairman, Chief Executive Officer, Tenet Financial (Newport Beach, California). By 1999, Mr. Hovagimyan was managing over $1.1 billion USD as a global investment banker. He has served as a liaison with the International Monetary Fund on a $6.3 billion USD loan and advised the Kuwaiti Royal Family, the South Korean government, and the Minister of Finance of Tawain on financing and sales.