Overview
While the economy is slowly recovering from the global pandemic, regulators in the futures and derivatives markets continue to press forward with significant regulatory and enforcement efforts. These efforts will continue to evolve as the new administration takes shape in Washington.

In this two-hour seminar, regulators and leading industry professionals will provide practical guidance and insight into the current and anticipated issues that will impact participants in the futures and derivatives industry. Attorneys who attend will earn two hours of CLE in Illinois and California free of charge.
When: September 29, 2021, from 1:00 – 3:00 pm CT
Where: Convene webinar (link to be provided following registration)
Cost: Free
2.0 hours of CLE for Illinois and California
*New York and New Jersey attorneys can seek "reciprocal" credit

Regulatory Trends Panel
Renato Mariotti
Renato Mariotti is a partner at Thompson Coburn LLP, where he represents clients in high‐stakes litigation and enforcement matters. Most recently, Mr. Mariotti tried and won United States v. Jitesh Thakkar, the first‐ever criminal case charging a non‐trader with spoofing. After his cross‐examination of the government's star witness caused him to admit that there was no conspiracy, the judge acquitted Mr. Thakkar of conspiracy, finding that no rational jury could find him guilty. After 10 out of 12 jurors voted for acquittal on the remaining counts, the Justice Department dismissed them shortly thereafter, resulting in complete acquittal for Mr. Thakkar.

Prior to joining Thompson Coburn, Mr. Mariotti was a federal prosecutor in Securities and Commodities Fraud Section of the United States Attorney's Office. In that role, Mr. Mariotti was best known as the lead prosecutor in United States v. Michael Coscia, the nation's first‐ever spoofing prosecution. After securing a first‐of‐its‐kind indictment, he successfully defended the constitutionality of the spoofing and commodity fraud statutes. After a lengthy trial, the jury returned a guilty verdict on all 12 counts after less than one hour of deliberation. Mr. Mariotti received his A.B. from the University of Chicago and his J.D. from Yale Law School.
Andrew Vrabel
Andrew Vrabel is a Managing Director and the Chief Regulatory Officer of CME Group. Mr. Vrabel's team of analysts, investigators, data scientists, attorneys, and rules experts are responsible for conducting market surveillance to prevent and detect manipulations, investigating trade practice abuses, conducting data integrity audits, delivering technical regulatory solutions, building advanced analytical frameworks, bringing enforcement actions for rule violations, and providing rules guidance and global regulatory outreach. Their collective objective is to preserve the integrity of CME Group's markets and ensure the organization satisfies its self-regulatory obligations. Mr. Vrabel's team is located in Chicago, New York, and Hong Kong.

Prior to assuming his current role, Mr. Vrabel was the Global Head of Investigations in the Market Regulation Department of CME Group. He also previously served as an associate general counsel in legal department of CME Group where he focused on systems safeguards and operational risks, as well as other domestic and international regulatory matters. Before joining CME Group, he was a criminal prosecutor in Chicago, Illinois, and prior to law school, he was a commodity merchant at a global agribusiness firm. Mr. Vrabel earned a bachelor's degree from the University of Illinois at Urbana‐Champaign and a juris doctor from Loyola University of Chicago School of Law.
Jennifer Sunu
Jennifer Sunu is Director of Compliance at National Futures Association, where she has worked since July 1994. Ms. Sunu's responsibilities include supervising the Compliance Department in its completion of its core functions, including: audits, investigations, and financial surveillance; overseeing the development of enforcement cases; responding to member inquiries; and informing members of NFA's initiatives through member meetings and industry conferences. Ms. Sunu has a B.S. degree in accounting from the University of Illinois at Chicago. She is also a certified regulatory compliance professional, having received this designation through the FINRA Institute at The Wharton School of Business, and a certified fraud examiner.
Enforcement Trends Panel

Jake Kahn is a partner at Riley Safer Holmes & Cancila LLP. Mr. Kahn represents a broad range of clients in litigation, from Fortune 100 companies to individual traders. Leveraging his economics degree, Mr. Kahn has developed a nuanced understanding of the financial markets and their regulation. He regularly defends clients in investigations and enforcement proceedings involving the Commodity Futures Trading Commission (CFTC), the Securities and Exchange Commission (SEC), the National Futures Association (NFA), the Financial Industry Regulatory Authority (FINRA), and various financial exchanges. Mr. Kahn received his B.A. in economics, cum laude, from Amherst College and his J.D., order of the coif, with high honors, from Chicago‐Kent College of Law.
Robert Howell
Robert Howell is the Deputy Director for the CFTC's Division of Enforcement and oversees all enforcement activity conducted from the Chicago office. Prior to being appointed Deputy Director, he served as a chief trial attorney where he represented the Division in many enforcement actions, including matters stemming from allegations of manipulation, fraud, and trade practice misconduct. Prior to joining the CFTC, Mr. Howell was a litigator at the law firms of Mayer Brown LLP and Wilmer Cutler Pickering Hale and Dorr LLP. Before his legal career, Mr. Howell was a financial analyst for Robertson Stephens, a boutique investment bank focusing primarily on technology companies.
Steve Schweitzer
Steve Schweitzer is the Senior Director of Enforcement of the CME Group's Market Regulation department. He is primarily responsible for overseeing the Department's enforcement efforts, directly managing Enforcement Counsels, and prosecuting market participants in disciplinary actions before CME Group exchanges' disciplinary committees.
Prior to joining CME Group, Mr. Schweitzer served as an Assistant State's Attorney in the Cook County State's Attorney's Office from 2001 to 2009 in the criminal and civil divisions. He then worked in the Department of Central Management Services for the State of Illinois as Deputy General Counsel for Administration and Support Services.
Program Moderator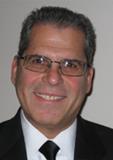 MARC
NAGEL
Independent
Compliance Consultant
and Expert Witness
Read More
Marc Nagel
Marc Nagel is an independent compliance consultant and expert witness in all matters relating to futures and derivatives. For 10 years he was the Chief Operating Officer, General Counsel and Chief Compliance Officer at Dorman Trading, a clearing FCM.
Prior to joining Dorman in 2004, Mr. Nagel, traded futures and options on the floor of the Chicago Board of Trade (CBOT), where he has been a member since 1979. Mr. Nagel has, for many years, served on the Futures and Derivatives Conference Advisory Board of the IIT- Chicago Kent College of Law. Mr. Nagel earned a bachelor's degree and CPA from the University of Illinois at Urbana and a juris doctor from IIT- Chicago Kent College of Law.